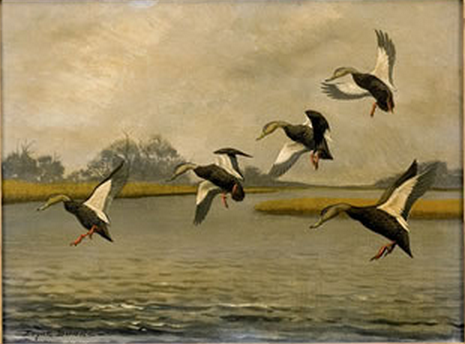 Today marks the 125th birthday of Edgar Burke. Head of surgery at the Jersey City Hospital, he was an enthusiastic rod-and-gun man, and a painter of respectable accomplishment.
Anglers still know him for his paintings of flies and other fishing gear, and pigeon fanciers remember Burke's work with the "pigeoneers" in World War II.
And birders? New Jersey birders? Anyone?
I can almost hear the heads shaking. But think back, and I'm sure nearly all of us have had at least a quick flip through John Alden Knight's little book Woodcock. Published in 1944, there's really not much to it unless you're a woodcock hunter — or like handsome pictures of shorebirds. Worth checking out next time you're in a used bookstore.