This one is, simply put, spectacular. The front wrapper of the University of Wisconsin's copy of the offprint of Charles Bonaparte's Coup d'œil sur l'ordre des pigeons bears this inscription: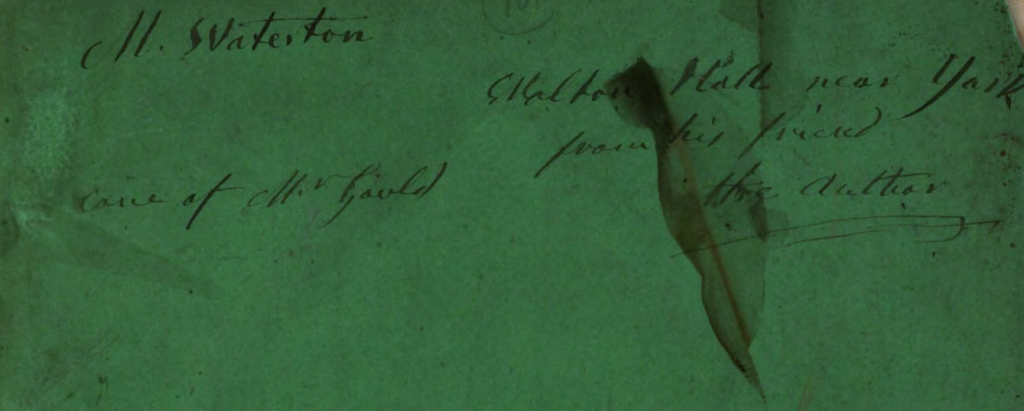 The black ink is a bit hard to read on the green ground, and it didn't help that Bonaparte or someone smeared the leaf, but it reads
M. Waterton

Walton Hall near York, from his friend the author — 

care of Mr. Gould.
Bonaparte and Charles Waterton had been on good terms ever since the ships they were traveling on collided in June 1841, an accident that resulted in their reconciliation after some earlier hurt feelings. Gould, of course, is John Gould, the English artist and entrepreneur, a frequent go-between for Bonaparte and his colleagues in Britain.
This little book passed through some pretty famous hands before it somehow made its way to Madison.