One of my favorite lines in the history of American ornithology comes from J.P. Giraud's description of one of my favorite birds, the Henslow's sparrow.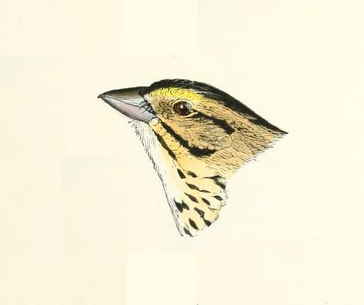 Shotgun birders like Giraud found this species no less maddeningly elusive than today's observers. Happily, though, writes Giraud,
from the eagerness with which it is pursued by dogs, we may infer that it possesses considerable game effluvia.
As late as the 1970s, it seems, hunters in Louisiana were complaining that their dogs were pointing these grassland "stinkbirds" instead of quail.
Gellert, you have a mission.