The little seaside village of Sinemorets was a relaxing base for a couple of mid-trip days. Red-backed Shrikes and Hawfinches were easily watched in the gardens, and a Little Owl frequented the balconies of one of the newer hotels. But the real attraction was a brushy pasture atop a steep cliff, five minutes' walk from town.
As everywhere in the Bulgarian countryside, Eurasian Skylarks sang with blithe spirits in the tall grass.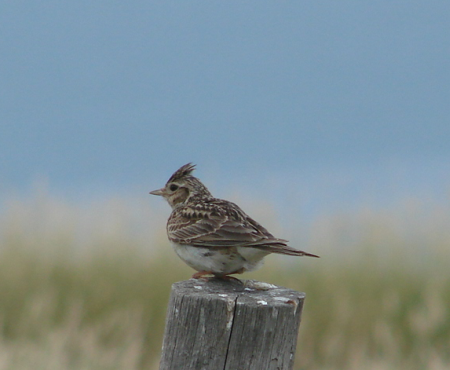 Less common were Tawny Pipits, which Frank and I had a great time watching early one morning before breakfast. This was a species I'd seen only once before, in southern France, and it was great to have leisurely looks at this handsome bird.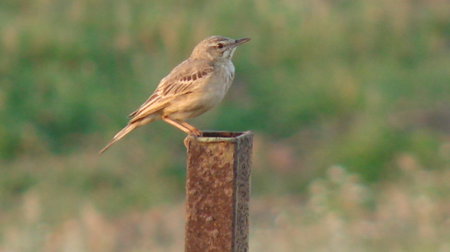 They have a beautiful flight song of ascending "zing" notes, and this species would become a characteristic sight and sound as we moved north along the Black Sea.
The biggest prize, though, was a gang of four Rosy Starlings, which I stumbled across on a pre-supper walk. These turned out to be the only birds of that species for the entire trip, as wonderfully improbable in their pinkness as I had always expected them to be.