Workshops for Difficult Species and Specialties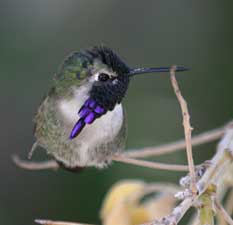 Scheduled throughout the year and specially designed for intermediate birders, WINGS workshops offer in-depth study of such challenging groups as waterfowl, raptors, hummingbirds, and sparrows. A two-hour lecture presentation is followed by a field trip to a carefully chosen site--and theory becomes practice as we apply newly learned strategies and techniques.

Workshops are strictly limited to 5 birders, so register early by e-mailing rick@wingsbirds.com!
Waterfowl: January. $115.
Owls: April. $115.
Hummingbirds: August. $115.
Raptors: December. $115.
Sparrows: December. $115.
Custom dates available for birding clubs and groups.


All photos courtesy of Dr. Colin Bradshaw