ITALY: Birds and Art in Tuscany
May 17-27, 2010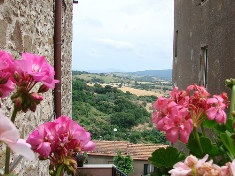 Tuscany, the heart of the ancient kingdom of Etruria, is as rich in culture as it is in birds. Famous artistic centers such as Florence and Siena perch in a landscape dotted with medieval villages, while a network of archaeological parks provides excellent birding among ancient ruins. This tour combines a relaxed experience of some of the greatest artistic treasures in Europe with low-key excursions in search of a surprising array of breeding birds and migrants.
For more information, please read our full itinerary on the WINGS website.
FRANCE: Birds and Art in Provence
May 30 - June 7, 2010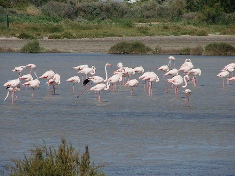 Mediterranean France is justly famous for the diversity of its birdlife and the richness of its 2,000-year-old culture. This very relaxed tour gives participants the opportunity to enjoy both, with mornings devoted to such avian specialties as Squacco Heron, Greater Flamingo, Slender-billed Gull, Common Hoopoe, European Bee-eater, and European Roller, and afternoons spent visiting artistic and architectural treasures from the Roman and medieval periods. The food, the wine, and the landscape combine to make this the perfect European sojourn for birders and non-birders alike.
For more information, please read our full itinerary on the WINGS website.
GERMANY: The Grand Tour
April 26 - May 14, 2011
Many of the cultural and artistic sites that make Germany a dream destination for tourists are also outstanding areas for birds. Our leisurely Grand Tour is designed for travelers whose interests include nature, art and history. Like our other Birds and Art tours, this continental adventure combines comfortable accommodations, a relaxed pace, and supreme flexibility as we provide a whole landscape experience for birders and their non-birding companions alike.
Watch the WINGS website for full details of this new tour.
Please note that all Aimophila Adventures trips and tours are smoke-free.