On August 31, 1914, the world was still inhabited by a living passenger pigeon.
Two days later, all we had left were the slightly tacky ornaments of still-Victorian parlors.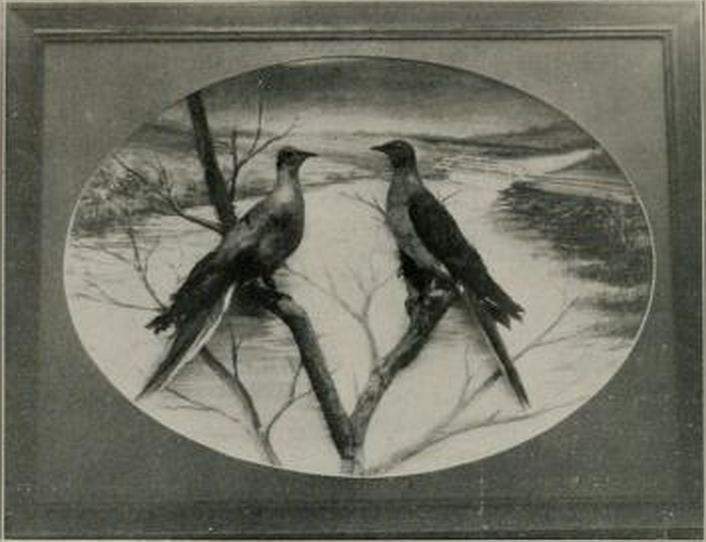 These two males, in the collection of Ottomar Reinecke, were shot, each on one side of the international border at Buffalo, New York, in September 1891, "martyrs," as R. Magoon Barnes put it, "to the fool with a shotgun."
Barnes, of course, wasn't calling Reinecke a fool; they were friends, or at least oological colleagues, and neither ever believed that his own activities as a "scientific" amateur had contributed to the end of the pigeon.
Indeed, one of the most striking phenomena around the extinction of this species is the blithe hypocrisy of the collectors of the day. Reinecke, characteristically, blamed the "ruthless extirpation" on netting and the "professional plundering of nests."   Barnes's reproach of his fellow citizens was posted in the window of his law office in Chicago — accompanied by one of the mounts from his extensive private collection.
It's true: No museum collector and no private amateur ever took anything like the numbers of pigeons slaughtered by the farm boys and the pothunters. But their crocodile tears in the months after September 1914 are still unseemly at best.