Here in the northern hemisphere, we tend sometimes to think of the icterids as a rather uniform group of black and blackish birds, the monotony relieved in most parts of the US and Canada by one or at best two species of orioles and a meadowlark.
This exclusively New World family really comes into its own in the tropics, though, where the icterids enchant with their bright plumages, species diversity, and fascinating social behaviors.
Caciques (two syllables, please!) are colonial nesters of forest and forest edge. In Guyana, the most widespread, or at least the most conspicuous, is the gorgeous Yellow-rumped Cacique, which its builds cities of pendant nests in isolated trees in open country.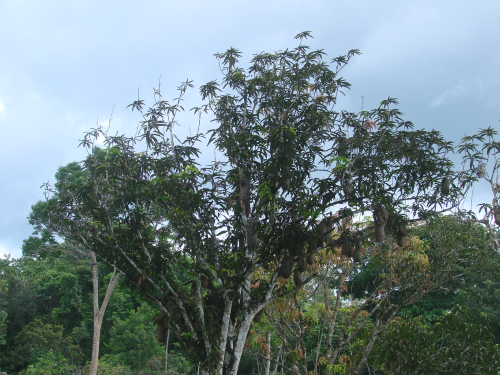 The inhabitants of these colonies are bright black and yellow, with beautiful soft blue irides.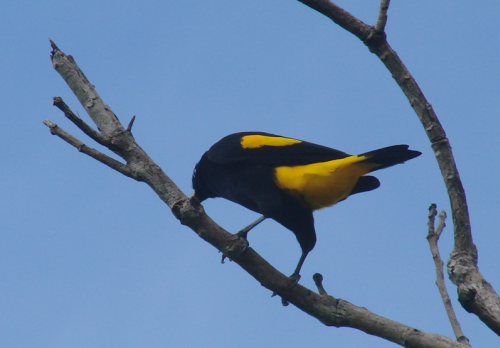 Oropendolas, blessed with one of the loveliest names of any bird, are even more outlandish, bigger, louder, flashier. Crested Oropendola is widespread in the American tropics.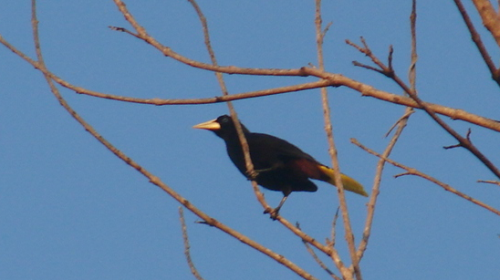 Green Oropendola, every bit as bizarre as its name suggests, is a locally distributed bird of extreme northern South America, not easy to find but worth every moment of effort.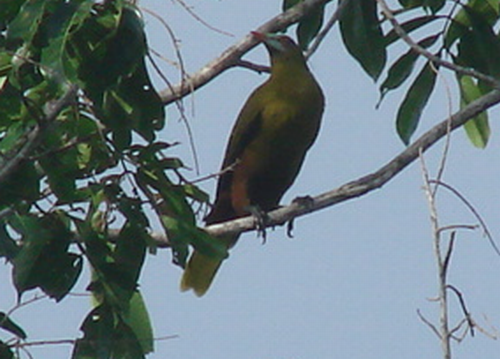 This one was being mobbed mercilessly by a pack of Rusty-margined Flycatchers, an indication perhaps of its omnivorous appetites.
The finest of all tropical blackbirds, though, is an open-country species.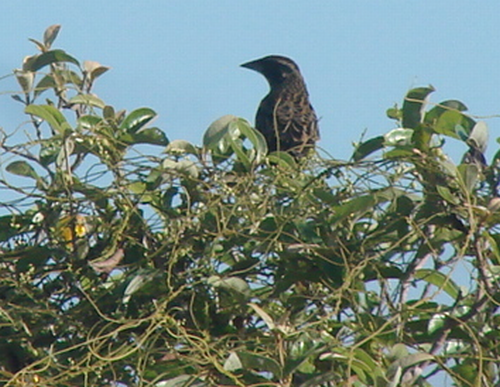 This female-plumaged Red-breasted Meadowlark shows clearly that species' intermediate position between the meadowlarks and the Agelaius blackbirds. The males are even lovelier, and they make any walk through the wet savannahs of Guyana memorable.