There's something fascinatingly prehistoric about storks, and Guyana offers a good selection of these huge wading birds.
We did not find the ominously decreasing Maguari, but Wood Storks were common and readily found, looking like pterodactyls as they flew over us everywhere from urban parks to wilderness swamps.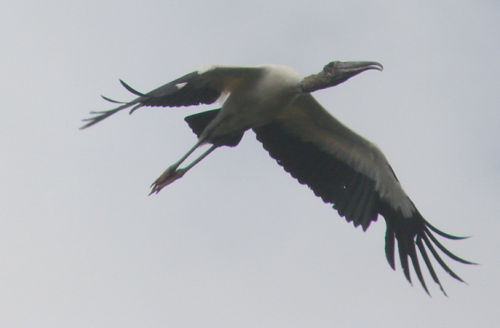 (This picture is especially for Alex, who discovered and sketched a Wood Stork in Nebraska, of all places, last year!)
The other stork species, Jabiru, was, of course, much less common, but we managed to see this amazing bird on several days. The closest views were to be had early in the morning on the airstrip at Karanambu, where one or two could be found stalking through the grass in the fog when we arose.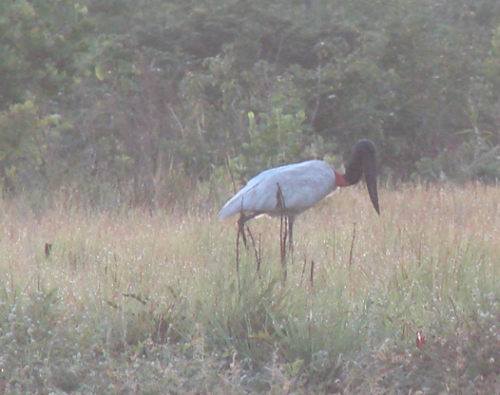 Like King Vultures, Jabirus were easy to pick out from the small planes we took between destinations; but the most exciting views were of a pair on a nest.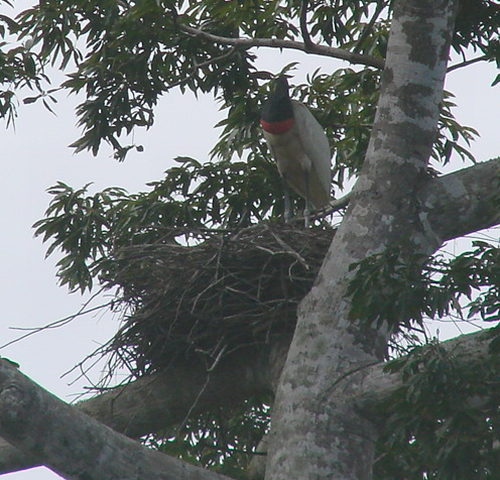 Like the apparently reliable Crimson Fruitcrows just outside of Iwokrama, these birds could prove a real boon to ornithotourism in Guyana. Local guides take note!