Archive for VENT Tour: Birds and Art in Berlin and Brandenburg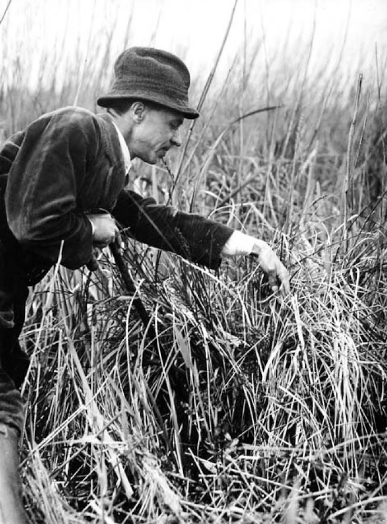 Gottfried Schiermann, a pioneer in the study of bird populations, died 70 years ago today in the ruins of Berlin.
His much younger friend Ernst Mayr would later describe him not only as "a superb field ornithologist"but as "among the highest of all human beings I have ever been fortunate enough to meet." In the photograph above, Schiermann is admiring the nest of a Savi's warbler, which he and Mayr discovered in the Kremmener Luch.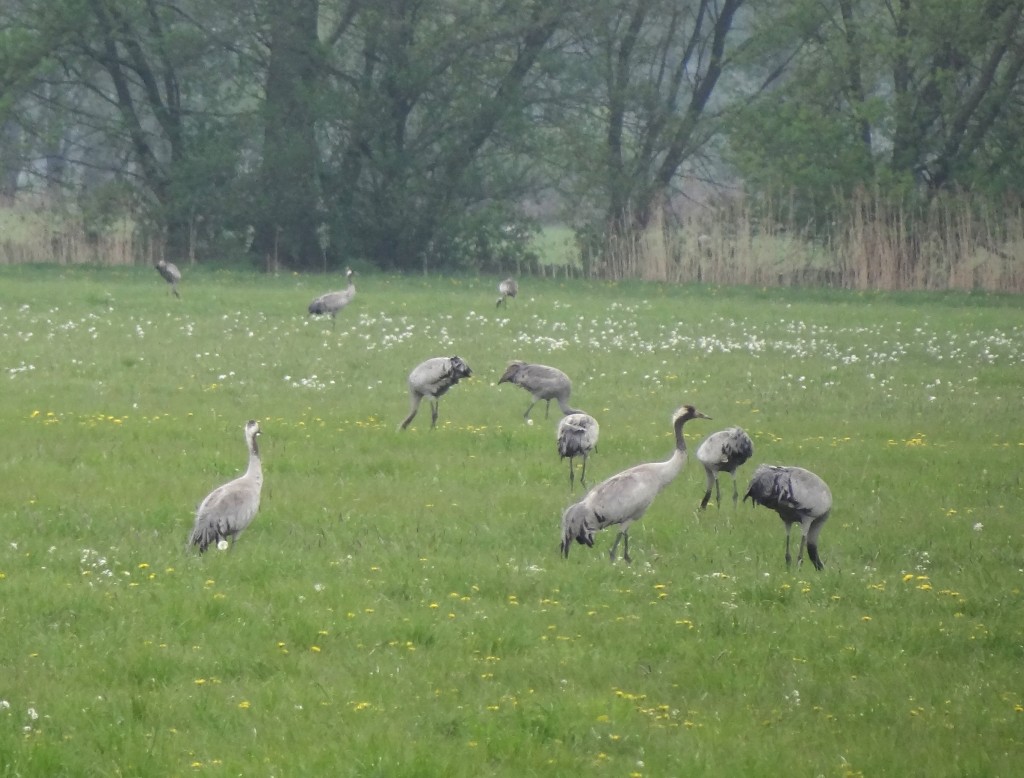 I did not know Schiermann, and I do not know anyone who knew Schiermann. But in a couple of weeks we'll be watching common cranes at the Luch, and thinking of those whose early work in field and museum preserved that and the other precious wild spaces that make our birding possible.

Well, it wasn't meant to be a quiz photograph, but this bird in Berlin's Tiergarten last week was just a little bit too fast for me.
What is it, and how do you know?

One of the great things about eastern Germany has always been the red kites, huge, floppy, swallow-tailed raptors seen in just about any open area of the countryside.
These carrion-eaters don't need to be quite as nimble as some of their smaller, more ambitious relatives, but they are still impressively maneuverable in the air, twisting and turning as they pass by at often remarkably close range.
As this bird revealed the other day, it's all in how they use that long, deep-forked tail.
No promises, no guarantees, but I don't see how we could miss this species next fall. Join me in Brandenburg and Berlin!