Archive for New Jersey Birding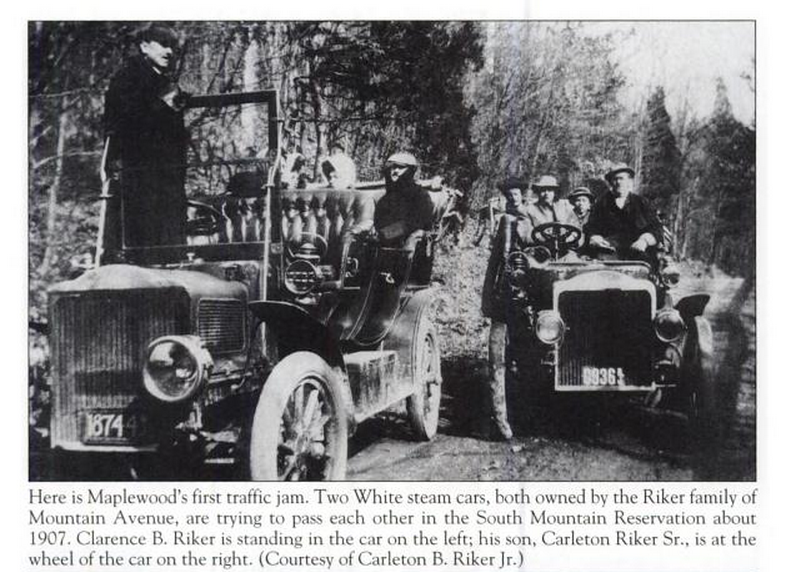 One of the truly great things about living in New Jersey is the depth and continuity of the birding tradition. From William Bartram through Wilson, Audubon, and Bonaparte, there is an unbroken line of intellectual descent from the earliest birders right down to, well, you and me.
Not all of our forebears are so renowned, of course. It's humbling and exhilarating to walk in the footsteps of the giants. But we are also, every day, retracing the paths of birders hardly anyone alive has ever heard of — and it's especially exciting when you discover that one of those forgotten nobodies was your neighbor, and was far from a nobody, and deserves a little remembering.
Clarence B. Riker is still well known, at least in name, to entomologists, but a casual poll of my birding colleagues here in northern New Jersey came up blank.
Riker, born in November 1863, met Frank Chapman when both were about 19. Chapman would later write in his Autobiography that
Riker was my age, but he had more initiative… and in the summer of 1884 procured leave from the shipping firm by which he was employed and went up the Amazon as far as Santarem. In 1887 he repeated the trip.
The results of those youthful expeditions were published in a series of articles in the Auk, describing some 400 bird skins Riker had brought back to his home in Maplewood, New Jersey. Among the specimens from Riker's first visit to the Neotropics, collected 125 years ago today, was a bizarre furnariid, an adult male
of very striking appearance … entirely different in coloration from any Dendrocolaptine bird….
In 1886, Robert Ridgway described Riker's bird as a new species, Picolaptes rikeri, thanking the collector:
The type specimen, the only one obtained, was kindly presented to the National Museum by Mr. C.B. Riker … after whom I take pleasure in naming it.
We know it today as the point-tailed palmcreeper. With the erection of the new genus Berlepschia by Ridgway in 1887, this became one of the relatively few birds to bear the names of two ornithologists — one of whom lived just a few miles south of us here in New Jersey.
A quarter of a century later, Ridgway was still working through Riker's Santarem material. As he wrote in 1912, a nunbird our New Jersey colleague collected on June 30, 1887, had
hitherto been referred to M. morphoeus [the white-fronted nunbird] of eastern Brazil, but is decidedly smaller and differs further in the black instead of white malar apex.
Ridgway's analysis of the Riker specimen and five others led him to describe a new species of nunbird, Monasa rikeri, named, obviously, for the collector of the type.
Unlike the palmcreeper, Riker's nunbird has not stood the test of taxonomic time, lumped once again with just the "normal" white-fronted nunbird of the nominate race.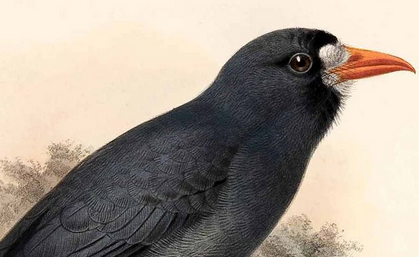 Whether that bothered Riker at all I don't know. My impression, fair or not, is that his ornithological field work ended once he discovered butterflies — a common and lamentable fate still today — but he did continue to provide the AOU his expertise in a different field, as Investment Trustee, a task he performed from the comfortable surroundings of his Kip-Riker Mansion in South Orange.
As we bird the fields and marshes and woodlands of northern New Jersey, we can't realistically hope to have birds named after us. But we can find some inspiration in remembering our intellectual ancestors and the birds they watched — and the birds they discovered — more than a century ago, here and in the still wild wilds of South America.