Not even Guyana, for all its avian riches, lets birders check off everything on their wish lists in a visit of just two weeks. Several of us had harbored great hopes for Sunbittern, that rainbow-winged shade-dweller of the jungle, but by our last day at Karanambu, it looked like we'd missed it for real.
Our last chance was to walk out towards the back savannah through a small patch of forest, where a slender creek wound its way and Sunbitterns had been seen in the past. So we did. No Sunbittern. After desperately scanning the wooded edges of the water, we continued on to open country, where we salved our wounds with other, more cooperative birds.
Our really last chance was the walk back to the lodge. This time, too, scanning the banks of the creek produced nothing. But the muddy path we'd taken was somehow different this time.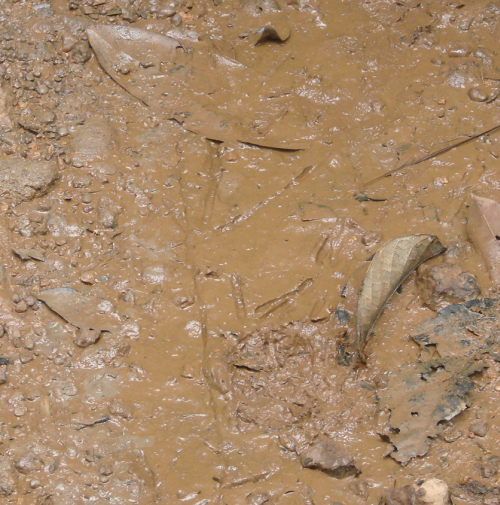 Tracks! The Sunbittern had crossed the path while we were out on the grasslands.
Ah well, one more reason to return to Guyana!