Author Archive
Two hundred fifty years ago today, on December 20, 1764, Erik Pontoppidan — bishop of Bergen and father of Norwegian natural history — died in Copenhagen.
Pontoppidan was more than a bit of a polymath, and his publications range from theology and church history to biology and linguistics. Birders know him chiefly for two works, the First Essay on the Natural History of Norway and the Danish Atlas. If I've counted right, his are the scientific names we still use for eight species of birds, among them some of the best-known and most widespread northern breeders of both hemispheres.
The red-throated loon is stellata for the sprinkling of white stars on the juvenile's back.
The rough-legged hawk is lagopus for its furry tarsus.
The rusty underparts and head of the adult curlew sandpiper's alternate plumage give it the name ferruginea.
Pontoppidan focused not on the width but on the shape of the broad-billed sandpiper's bill when he named it falcinellus, the little scythe.
He almost certainly translated from a vernacular name in calling the herring gull argentatus, for the silvery back of adults and older immatures.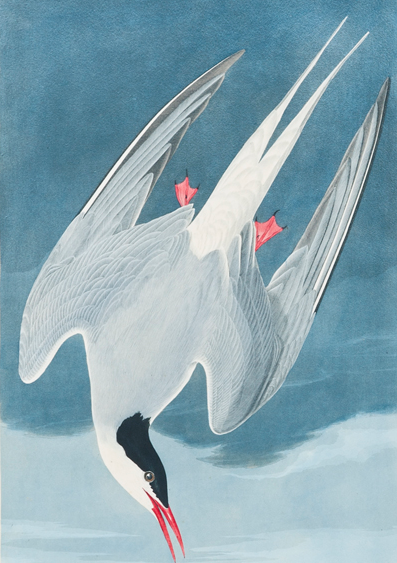 I'm at a loss, as seems to be everyone else: What is so heavenly about the Arctic tern? My own suspicion is that in naming this lovely, long-tailed seabird paradisaea, Pontoppidan meant to suggest that this species was the "northern bird-of-paradise." It's a nice thought, at least.
Pontoppidan's aalge is simply the name in his native Danish for the common murre; the word is cognate with "auk," "Alke," "alcid," and all those other back-throated names for black and white diving seabirds.
The taxonomic history of the short-eared owl (and of many others) is tangled, but to Pontoppidan goes the honor of having given it the name flammeus, apparently a reference to the bird's overall tawny color.
And now a quiz to celebrate today's anniversary:
Where would you go if you wanted to see all eight of these Pontoppidanian birds in a single day? Is it even possible?