Author Archive
A real Bonaparte's gull
One hundred years ago today, Ludlow Griscom was out shooting birds for his graduate alma mater, Cornell University. As Roger Tory Peterson told the story,
Firing into a flock of Bonaparte's Gulls, he shot a bird which he skinned and labeled as an immature Bonaparte's. Then taking aim at one of the passing Common Terns, he dropped it into the water, retrieved it, and subsequently labeled it an adult Common Tern.
You can guess what followed when
both specimens were re-examined. The supposed Bonaparte's was actually a Little Gull, the first record for upstate New York; the tern was an Arctic Tern…. May 20, 1916, had been a red-letter day, but Ludlow did not appreciate it at the time.
"Never assume the obvious," the resolutely unchastened Griscom told his disciples. But Peterson, telling this tale long after Griscom's death, did just that. It would seem to be obvious that Griscom made up his own skins. Not this time, though.
Look what I found: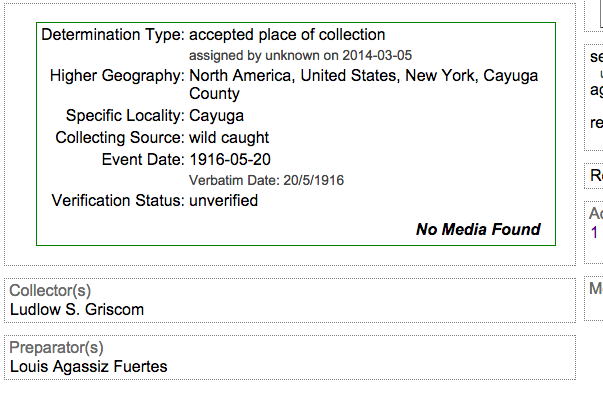 I guess we know what America's greatest bird painter was doing, too, one hundred years ago today.