One hundred years ago today, Raymond F. Haulenbeek walked ten miles between Newark and Bloomfield as his contribution to the 22nd Christmas Bird Count.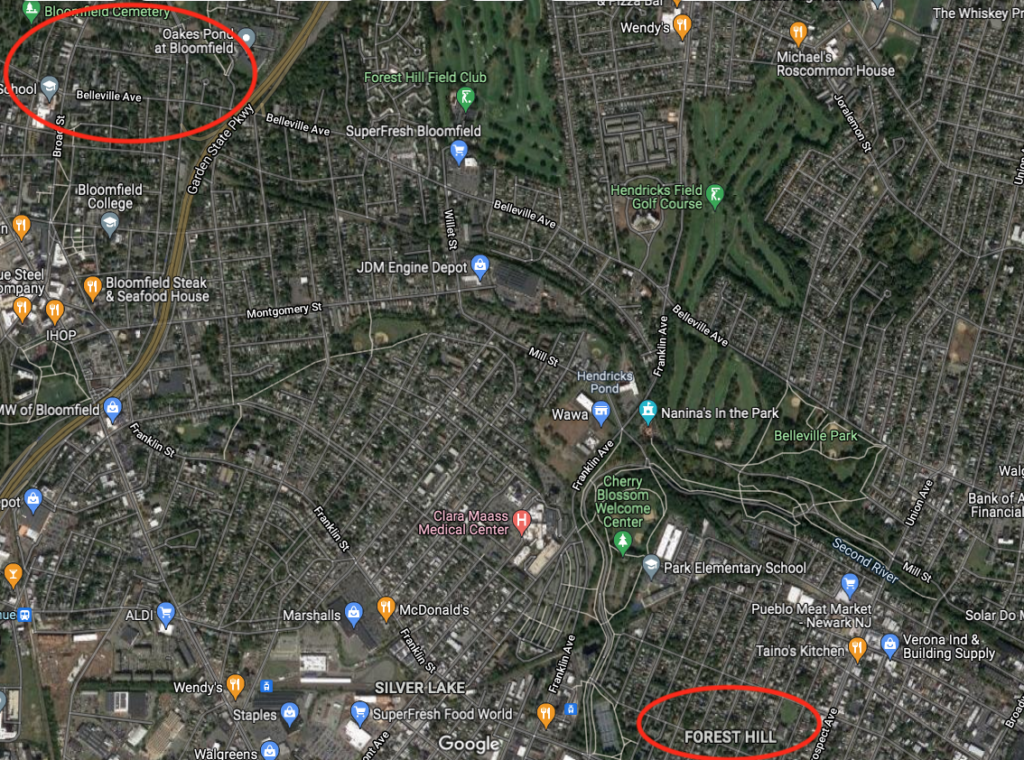 I wouldn't try it today. If the map above doesn't convince you that the area has changed, then Haulenbeek's bird list will: the "about 50" horned larks he tallied were hardly unusual on the farm fields and pastures along his route, but today I'd count myself lucky to hear a single bird high overhead on its winter way to the coastal beaches to our south and east.
But I'd certainly find more mockingbirds and titmice and cardinals.