There's a name familiar to Michigan ornithologists and birders: Bradshaw Hall Swales. On his premature death in 1928, Swales left some 2000 skins and his entire library to his alma mater michiganensis, which in gratitude renamed its ornithological holdings as the Swales Memorial Library.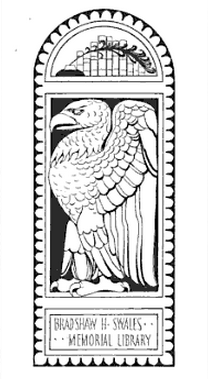 His widow, Mary Rhoda Medbury Swales, later endowed a graduate scholarship in ornithology in Ann Arbor, one still awarded today in her name — though the annual announcement barely mentions her otherwise, treating her as the wife of a famous dead man instead.
Some of Swales's bird books were marked with just a simple stamp: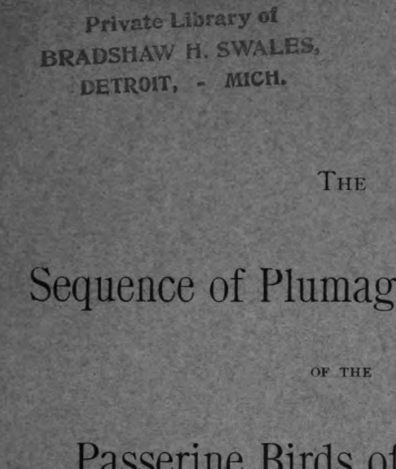 Others, though, still carry his bookplate, as delightful a specimen of the genre as can be imagined.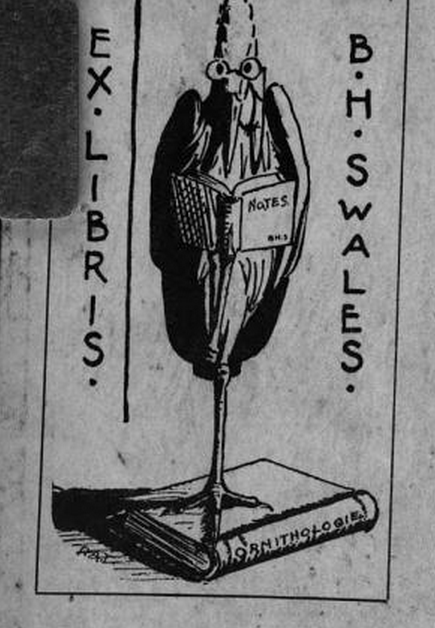 I assume the choice of a marsh bird was a pun on Swales's name; note that both the heron and the book's owner are wearing the same spectacles.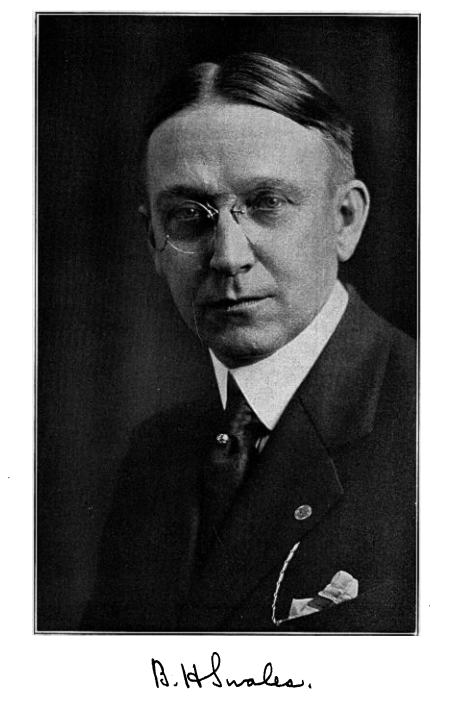 One thing still puzzles me, though. Why does the bird of the swales perch on "Ornithologie"? The fact that the word on the spine is not in English suggests that it denotes not a discipline but a title, that the heron is standing on a specific book from Swales's collection.
Any ideas?