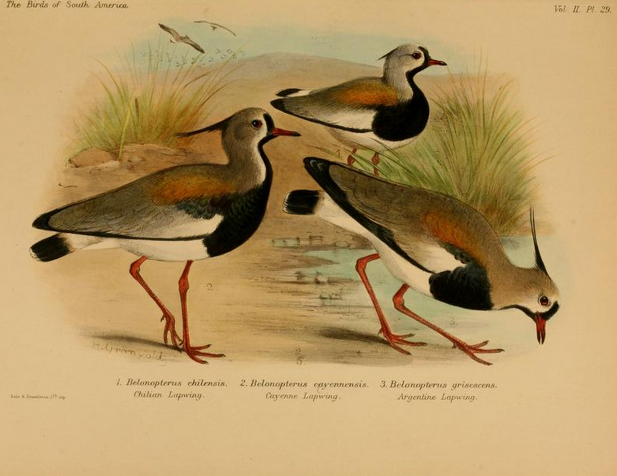 There is a vast, entirely unmanageable literature by and about ornithologists in the First World War. Even that heap of letters and books and articles and memoirs, though, cannot possibly make mention of all the millions who died while the larks trilled above the trenches and nightingales chanted from forests stripped bare.
Instead, we're left to remember only the famous, among them Wyndham Knatchbull-Hugessen, killed in action at the age of 29, early in the course of the British offensive at Neuve-Chapelle.
Knatchbull-Hugessen had rejoined the Grenadier Guards on returning from a collecting trip to the Neotropics, part of his work with Charles Chubb on what was to have been a monumental, 16-volume survey of the birds of South America.
The first volume appeared in 1912, but on Knatchbull-Hugessen's death three years later,
so little text had … been completed, and the work as projected was so extensive and costly, that nothing could be done in the way of completing even a second volume….
As often happens, however, the preparation of the text and the painting of the illustrations had proceeded at different rates. The artist, Henrik Grönvold, had made somewhat better progress, and in 1915, the publishers determined that the finished images should be issued even in the absence of the intended text. H. Kirke Swann provided brief descriptions for each of the 38 plates, which included ratites, tinamous, cracids, and a selection of water birds and waders.
Those plates would not be the only ornithological monument to Knatchbull-Hugessen. In 1916, Chubb proposed a new genus name for the spot-throated hummingbird, Brabournea. The name — later shown to be invalid — honored his late co-author, Knatchbull-Hugessen, the baron of Brabourne, killed in France a hundred years ago today.