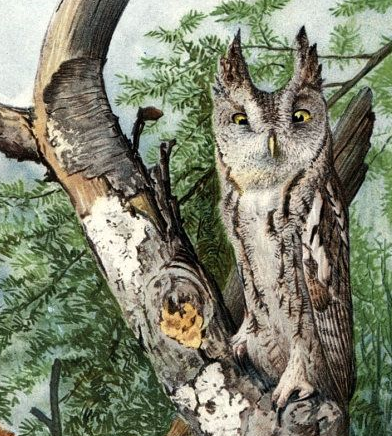 It's a mild Christmas weekend here in north Jersey, but it isn't always that way. On December 28, 1922, our area was hit by a severe ice storm, coating "every tree, wire and shrub." The next morning, Louis S. Kohler checked on his local eastern screech-owl: the entrance to its roost hole in a dead chestnut was
sealed over with a sheet of ice about an inch thick…. sure enough the owl was within, but so nearly dead from want of fresh air that I carried him into the house to warm him.
Unfortunately, the bird did not survive. Kohler had it mounted:
It is sad indeed to lose his services as a mouse-trap, but I am compensated by having him with me for all time in the cabinet.
Let's hope the rest of this winter is easier on our little neighborhood owls.