Alexander Wilson's accomplishments were manifestly great, but any real understanding of the man and his works will have to wrestle with the question of his influence on American culture: Did Wilson — does Wilson — matter?
I think he did, at least if we are to judge by bits of evidence such as this.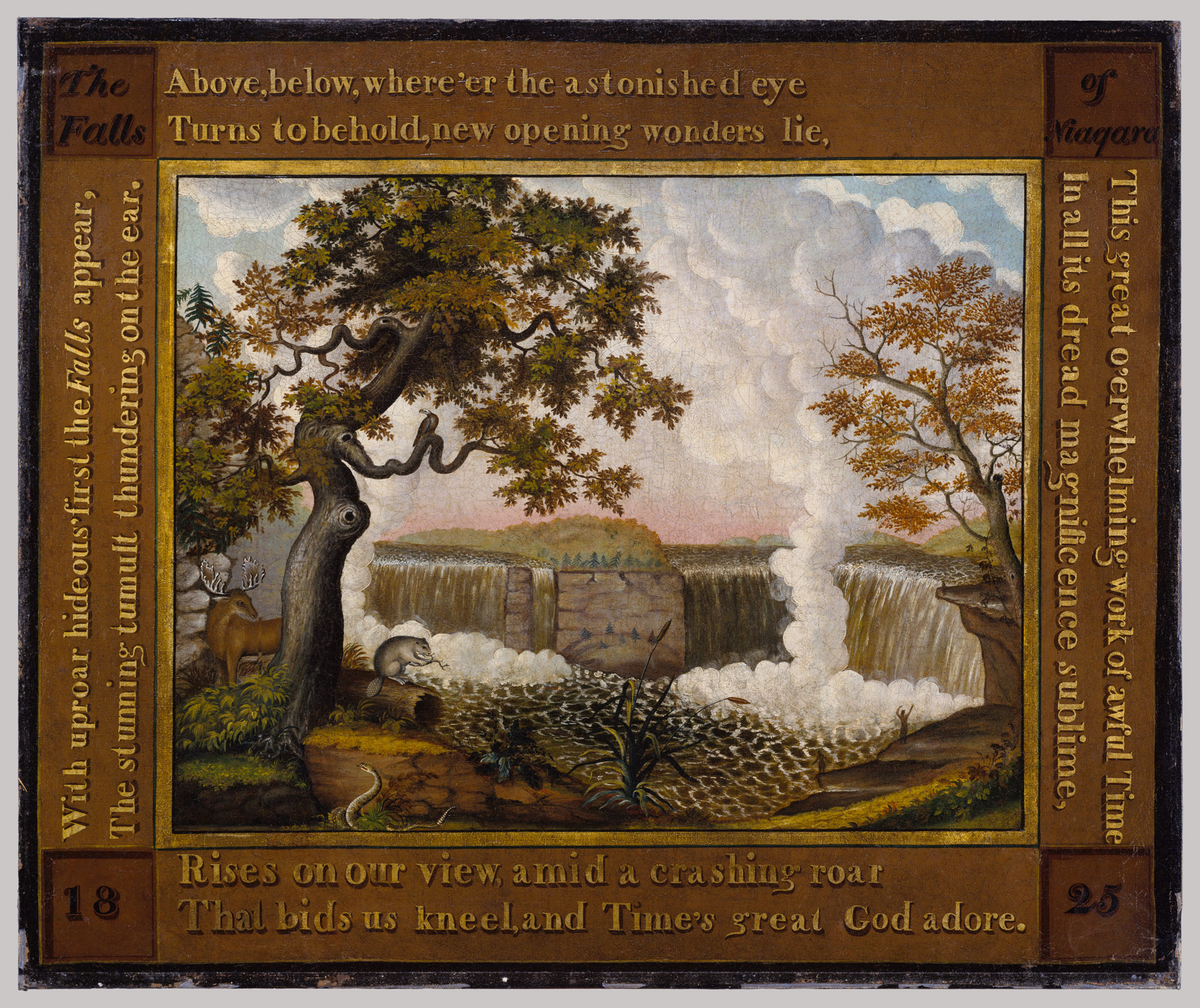 This painting of Niagara Falls by the American "primitive" Edward Hicks resides in a conspicuously inscribed frame, dated 1825. The verses, it turns out, are from The Foresters, a poem written by Alexander Wilson following his own visit to the Falls in 1804.
According to Alice Ford, Hicks's brother had financed a reprint of the poem sometime before 1819, when the painter and his companions traveled to Niagara.
I know no more than that. But isn't that enough to raise big questions about Wilson and the utopians (Thomas Say, Philadelphia, New Harmony!), Wilson and Quakerism, Wilson and the construction of the American landscape before the Hudson River School, Wilson's religious co-optation, and on and on?
Who's working on this out there?