"More Sail than Ballast"
By
July 6, 1804, was Alexander Wilson's thirty-eighth birthday. He celebrated in Grays Ferry, Pennsylvania, just across the Schuylkill from what was then Philadelphia proper.
Wilson, just at the start of the concerted work that would eventually result in the American Ornithology, seems to have been in a self-critical mood. That very day, he inscribed a copy of his Poems, Humorous, Satirical, and Serious – later in the possession of George Ord — with these self-deprecating words:
I published these poems when only twenty-two — an age more abundant in sail than in ballast. Reader, let this soften the rigor of criticism a little.
Ord adds that Wilson
in his riper years, lamented his rashness in giving [his poems] to the world; and … sincerely rejoiced to see them condemned [to obscurity].
As I read some of Wilson's verse, I can't quite decide whether he was being too hard on himself or not. But what is sure is that we can count ourselves fortunate, 200 years later, that Wilson turned from poetry to natural history.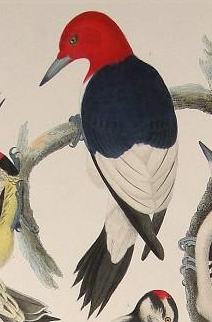 Leave a Comment