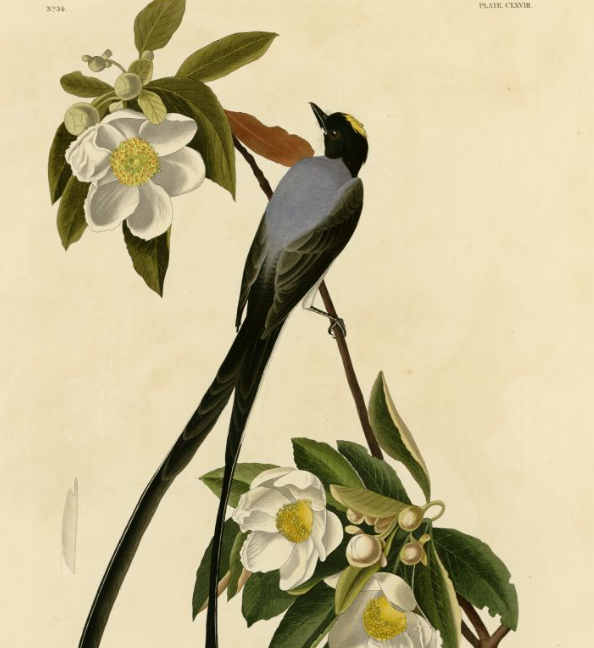 It was the end of June 1832, and in a meadow south of Camden, New Jersey, Audubon encountered a bird he'd never seen — a rare enough event at that stage in his career.
He shot it, or rather "obtained" it, and was able to confirm the identification of this New Jersey Fork-tailed Flycatcher by comparing it to a skin, "much faded," taken in South America and held in the collections of the Academy of Natural Sciences in Philadelphia.
This species now shows up in New Jersey almost annually. What still amazes, though, is that Audubon, in those long-ago days before air travel and the internet, saw no fewer than four individuals of this species in the US.
at Henderson in Kentucky, I had one of these birds brought to me which had been caught by the hand…. While near the city of Natchez, in the State of Mississippi, in August 1822, I saw two others high in the air….
In an age before vagrancy was understood or even much thought about, Audubon observed that such
individuals appear only at long intervals, and in far distant districts, as if they had lost themselves.
He was right.
Leave a Comment